Welcome to
Architecture By Ken Small - Las Vegas!
Ken Small is a Las Vegas architect with over two decades of architectural experience. If your project is big or small, Ken can provide the highest level of care and expertise to deliver your project on budget and on time. I have been providing dependable architectural design services to Las Vegas for the last 20 years. My staff and I have done almost every form of commercial, restaurant, medical or healthcare, retail, or recreational project that is common in the Las Vegas area. We also do new homes and have experience in a great many odd projects that may only be done once in Nevada. Regardless of if you are building for the first time or you have done a dozen construction projects, we have the know-how to get your project done on time and on budget.
In addition to what most people think of as standard architectural services, Ken also does zoning cases, use permits, fire department approval processes, NOV's, master planning, and Americans With Disabilities Act plan reviews and site reviews.
Since the first consultation with an architect is free, please consider coming to see Ken before you sign your lease or buy your property. Perhaps we can help you make the right decision or a better deal before your decision is locked in.
Please take some time and explore Ken's website. If you have any questions or want to talk to me about your project, then please free to get in touch with me.
As a designer, my personal philosophy is to design the best project that you can get for your budget..

Why hassle with finding every component when I work with great consultants??

See what previous clients have to say about Architecture by Ken Small..

Let's talk about your project..

Get your permit within 24 hours after the plans are done*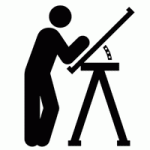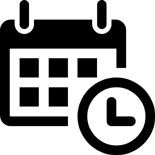 I was looking for a Las Vegas Architect near me and found Ken. He met with us that day and gave me lots of great detailed information during the free initial consultation.
– Ed B. (Las Vegas)